HDPE/PA或EVOH共挤
IPACKSHIELD(双阻隔)
HDPE/PA或EVOH共挤
使用多层共挤设备完成4层或6层HDPE和尼龙或乙烯-乙烯醇共聚物(EVOH)的共挤。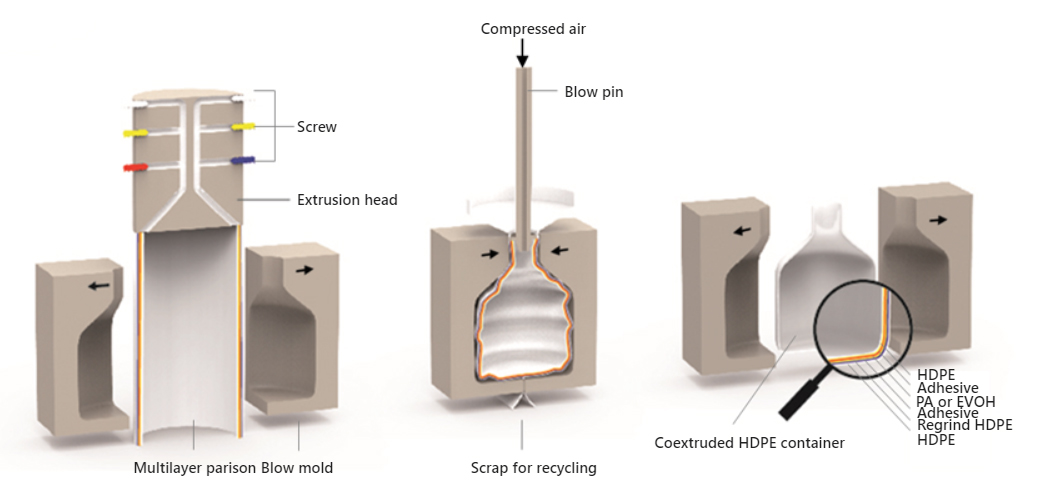 IPACKSHIELD(双阻隔)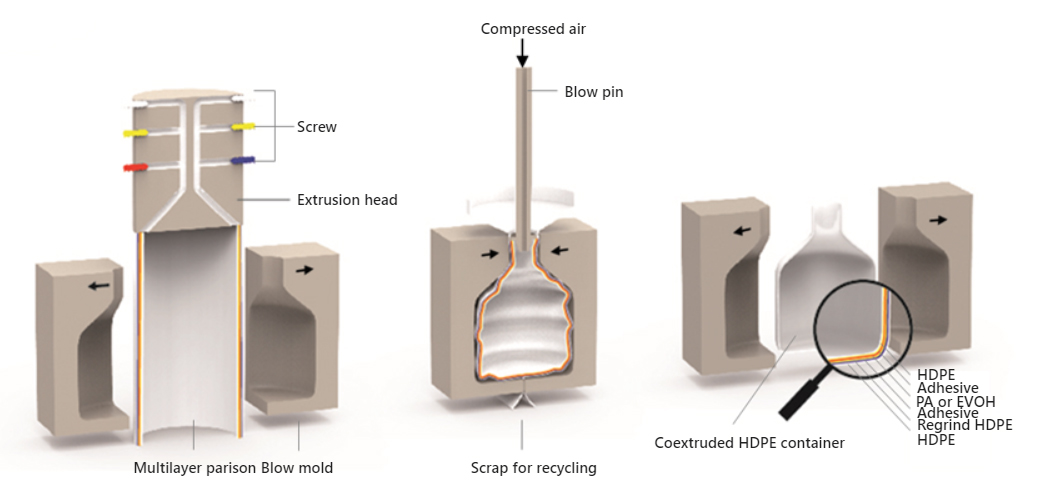 Multiple extruders are used to co-extrude 4 or 6 layers combining HDPE with Polyamide or EVOH.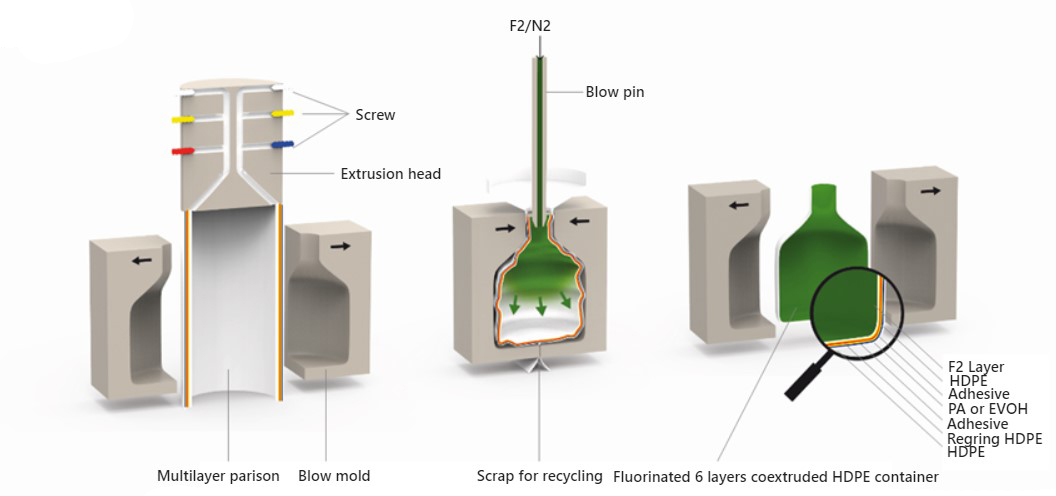 This innovative barrier packaging combines advanced in mold fluorination with a barrier layer of ethylene vinyl alcohol (EVOH) to meet the highest standards of impermeability. IPACKSHIELD double barrier products offer best-in-class protection.
Unique combination of in-mould fluorination with a 6 layer coextrusion offering a double solvent barrier combined with an oxygen barrier.