Introduction of carefully controlled levels of fluorine during the HDPE extrusion blowing process to create an impermeable fluorinated barrier on the inner surface of the container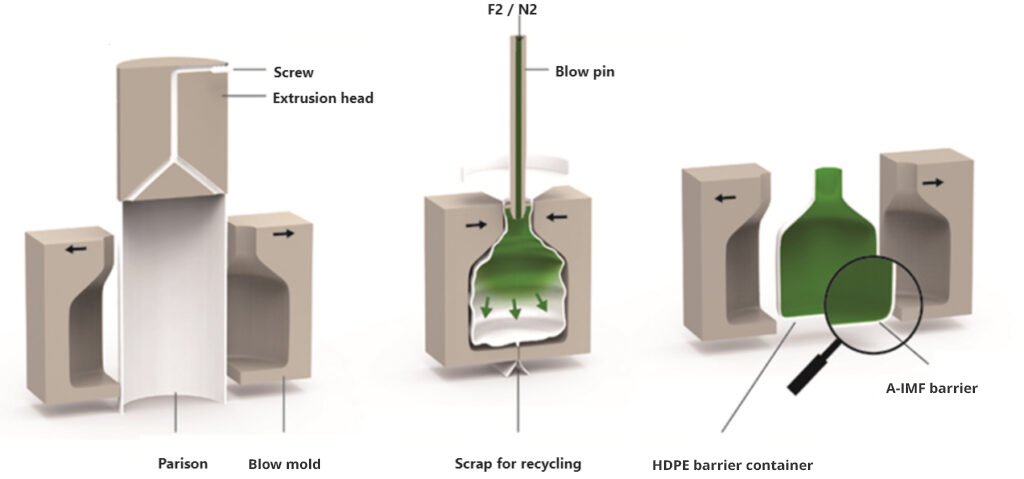 Advanced In-Mold Fluorination
Mono-material barrier packaging
100% recyclable packaging
Advanced Barrier Packaging Technology for the protection, transportation and storage of your products.
Design and functionality meet in a high-quality, fully recyclable product. At a molecular level, our Advanced In-Mold Fluorination technology introduces a chemical barrier to the inner surface of a container within the HDPE blow molding process.
Dimensional, visual, and permeation consistency.
Combining excellent barrier properties with industry leading ease of recyclability, our Advanced In-Mold Fluorination results in Safe, Sustainable, and Secure containers for any industry.